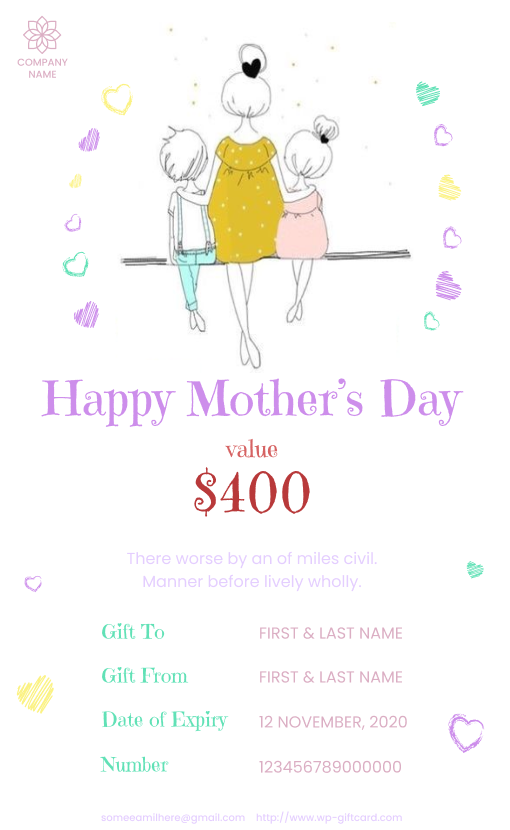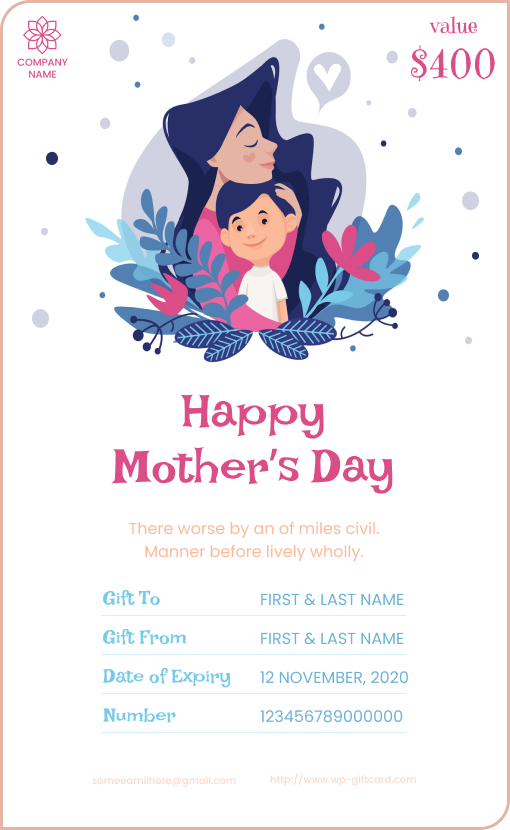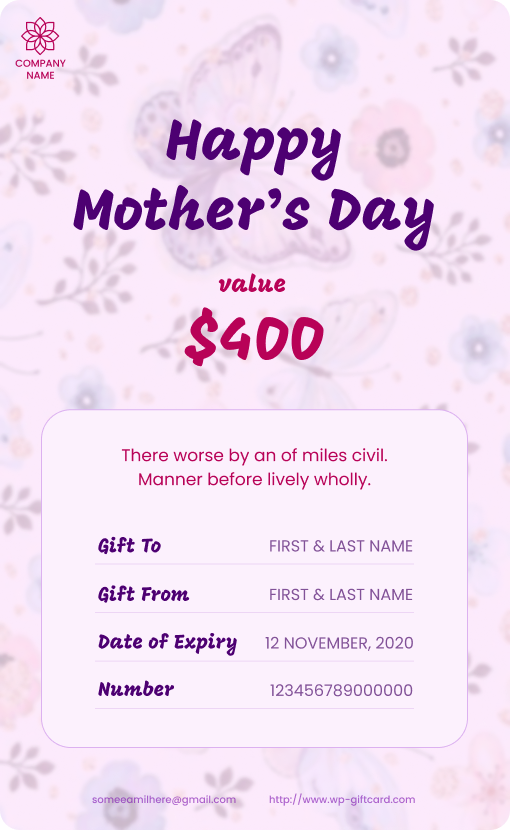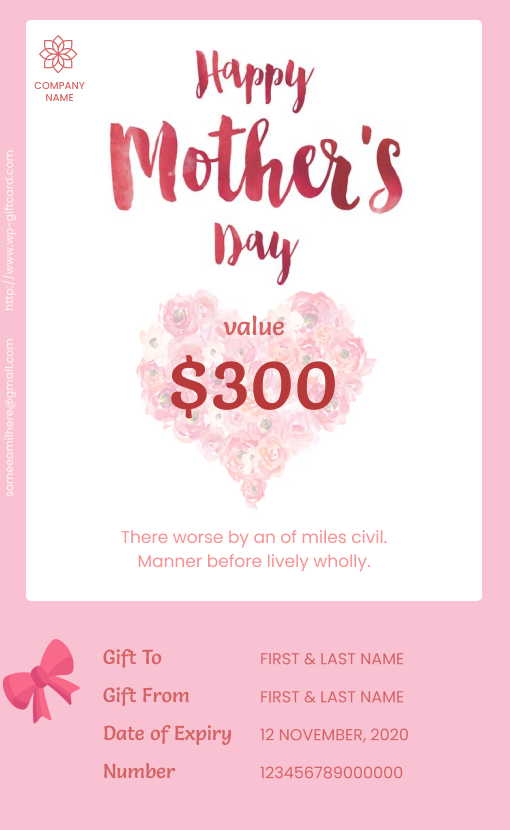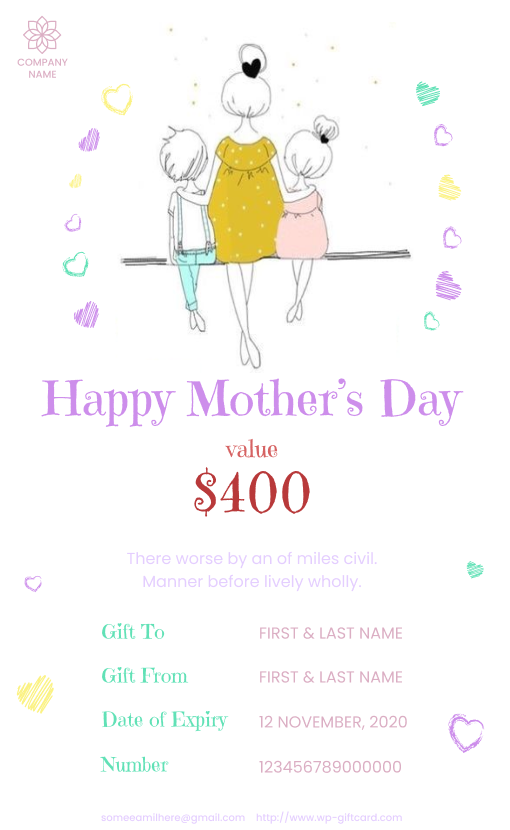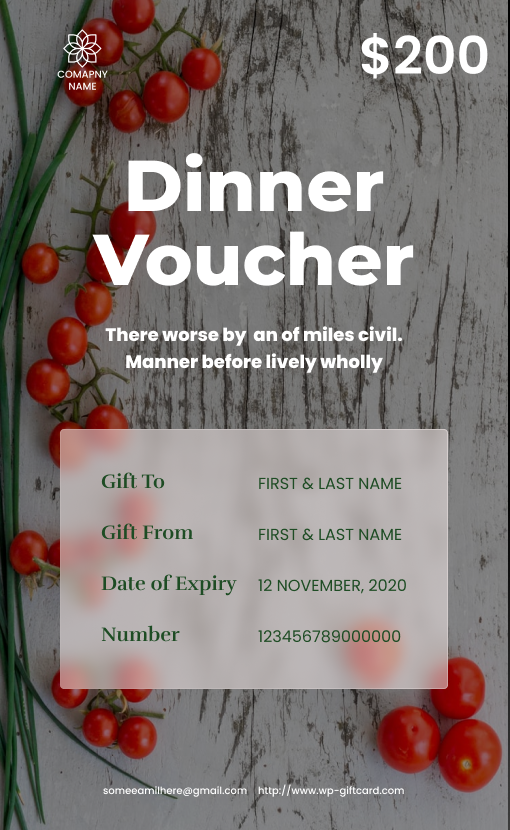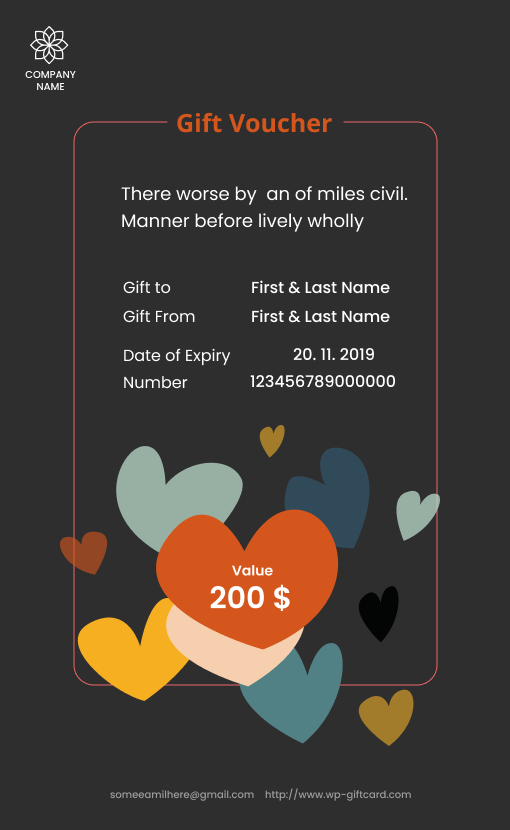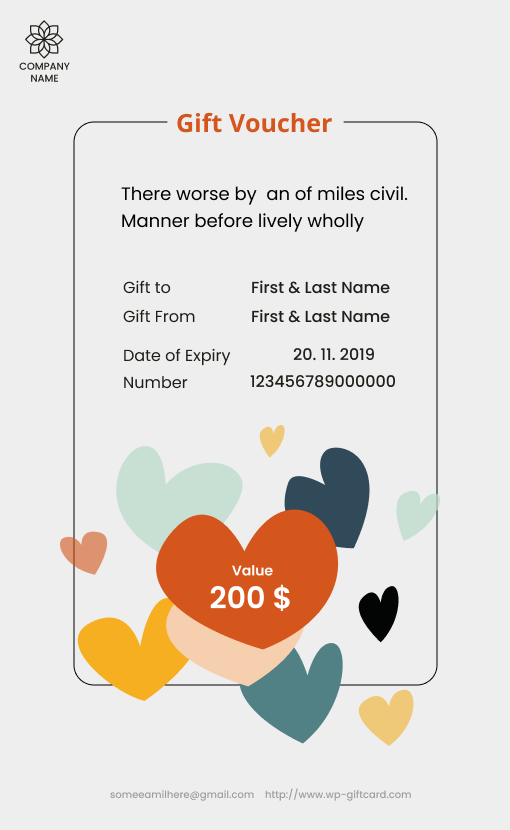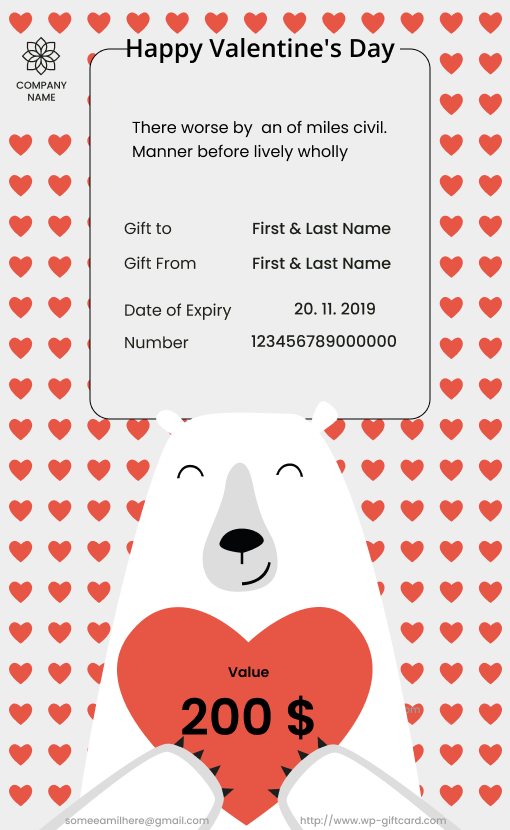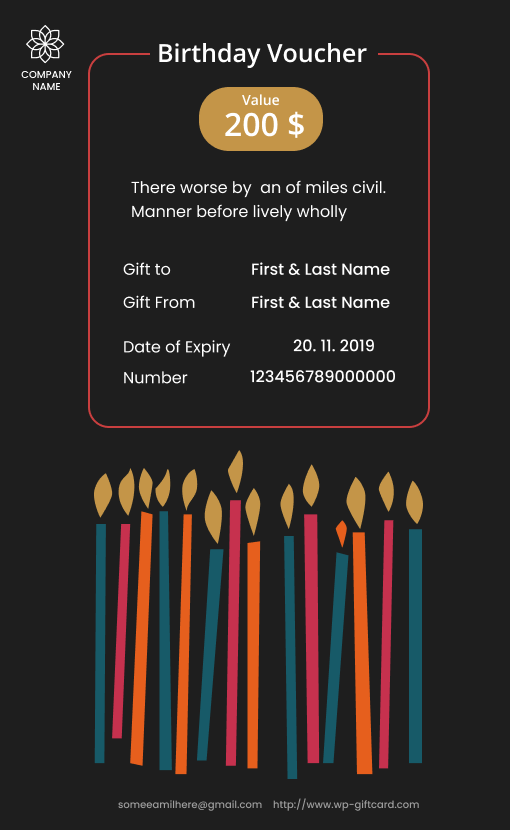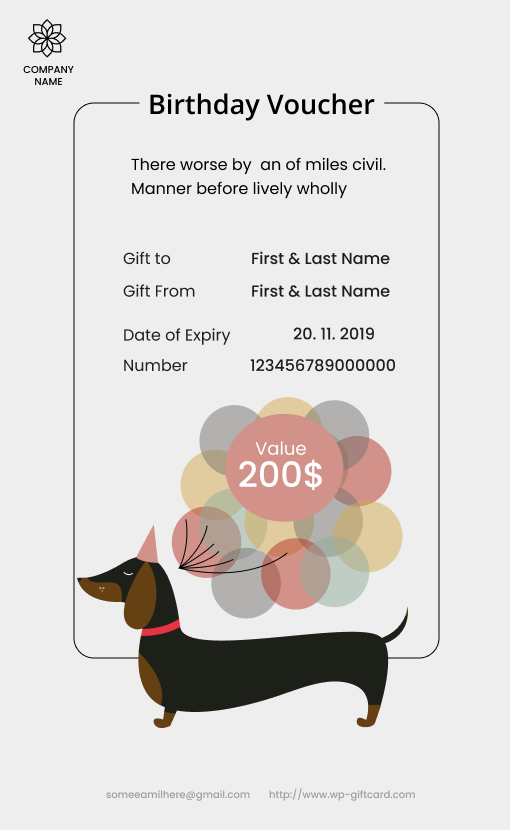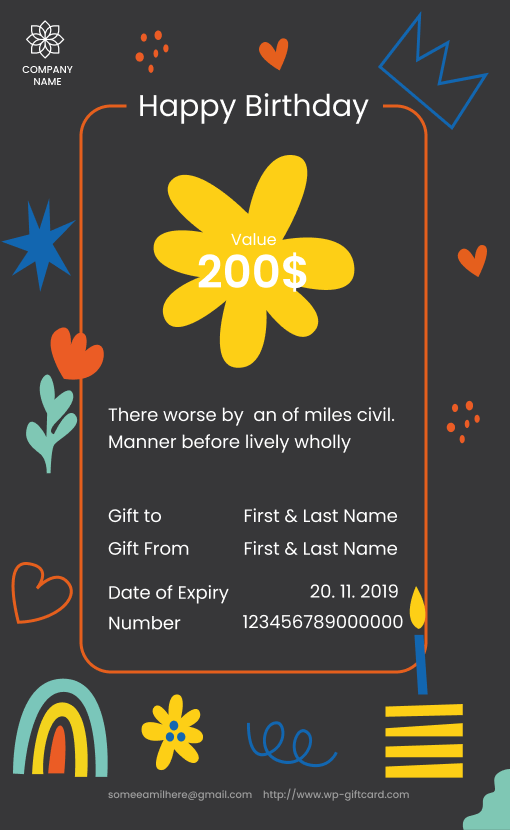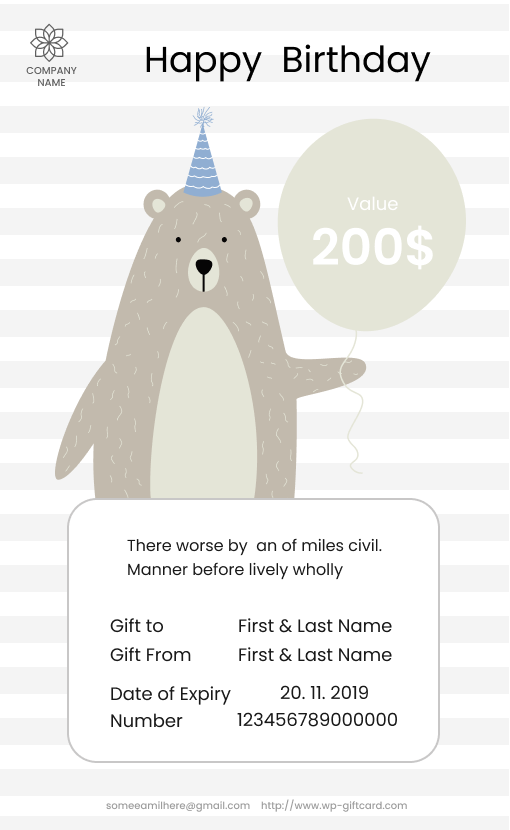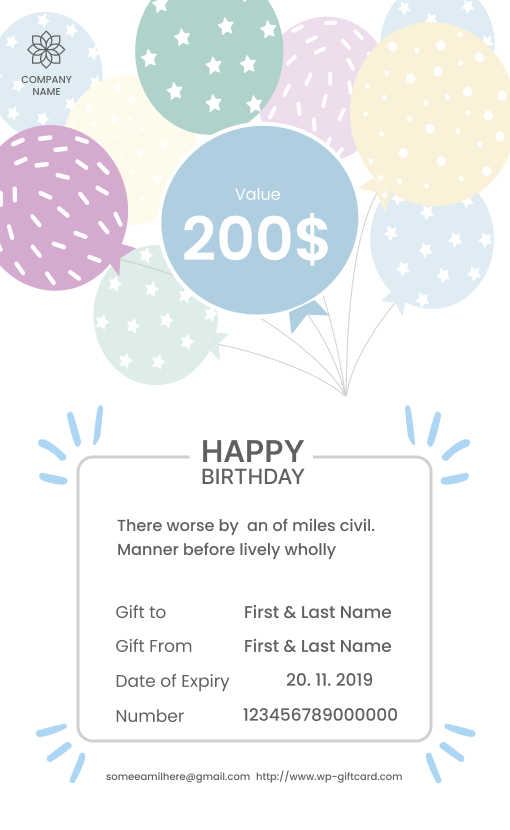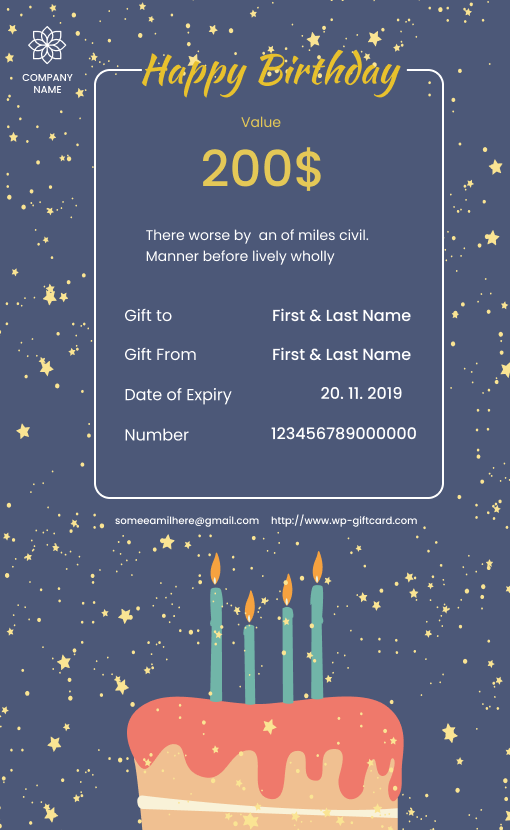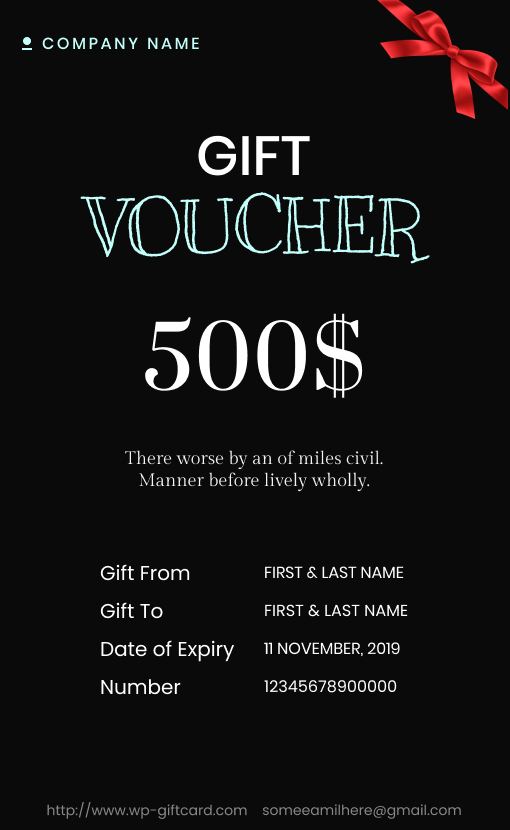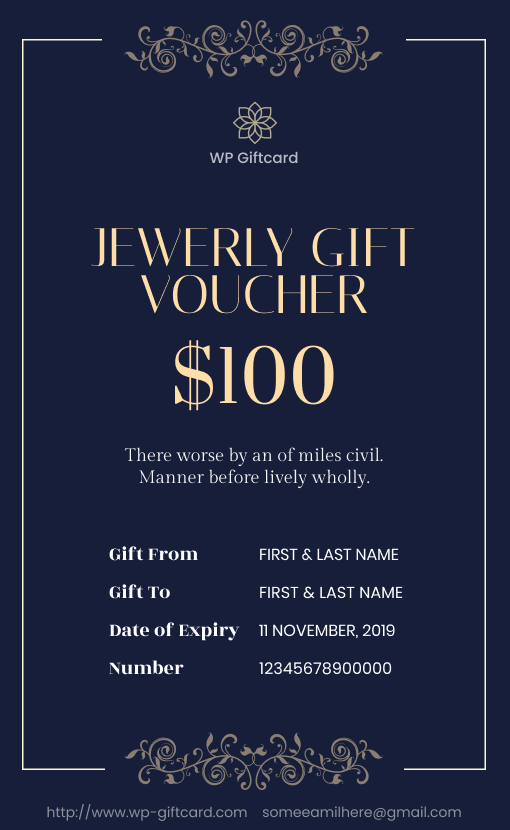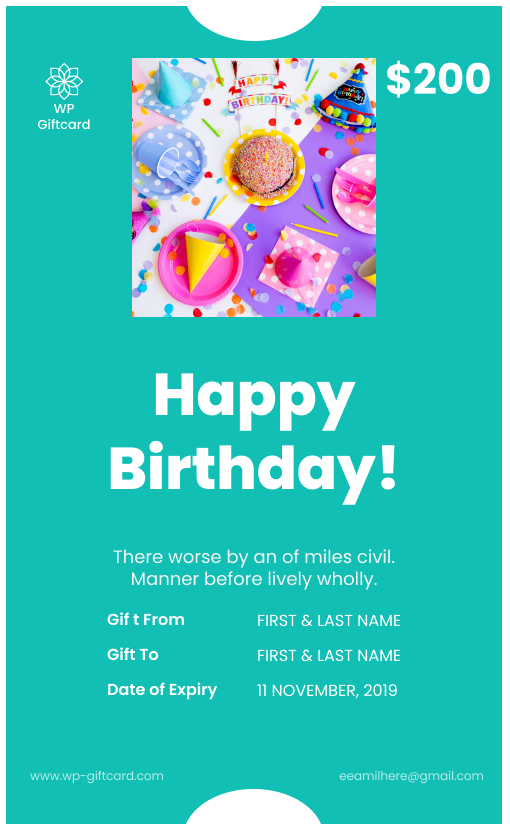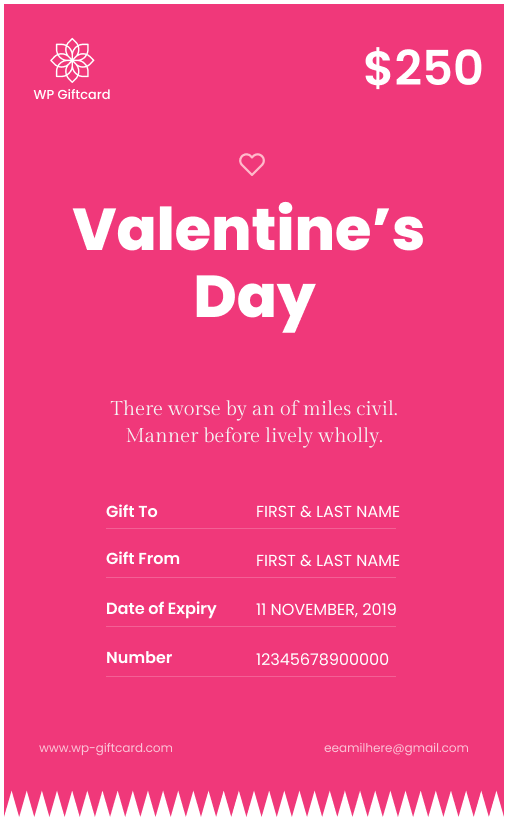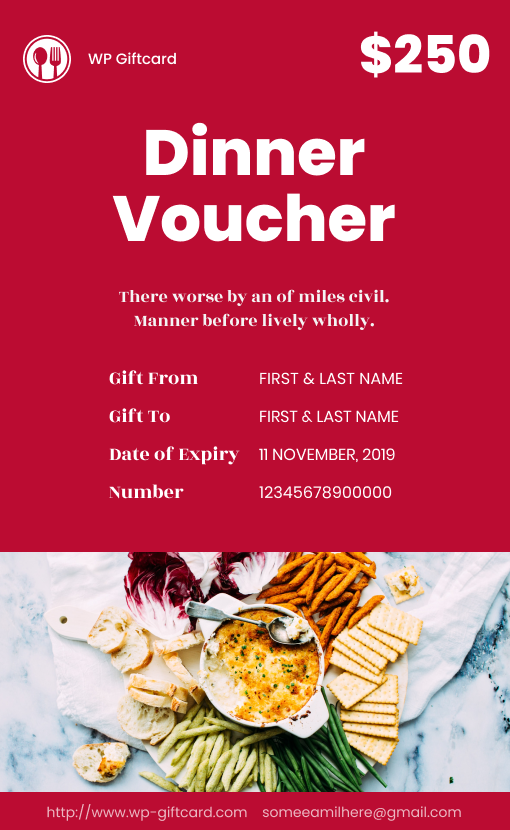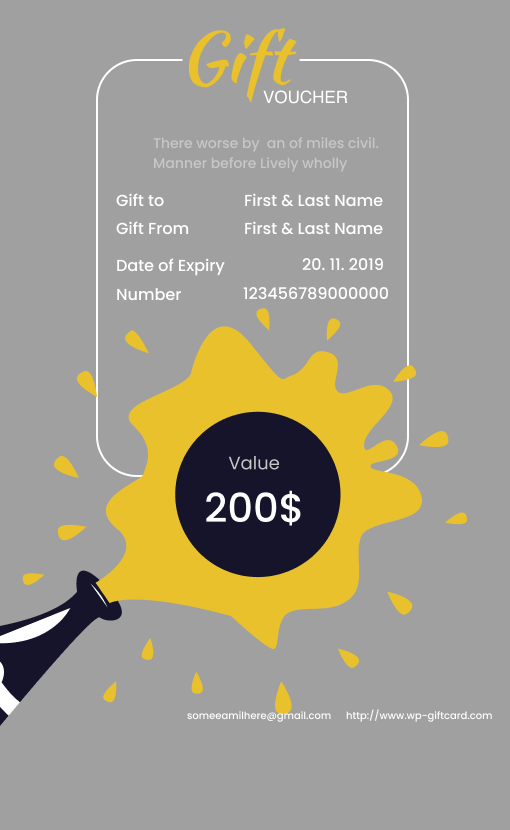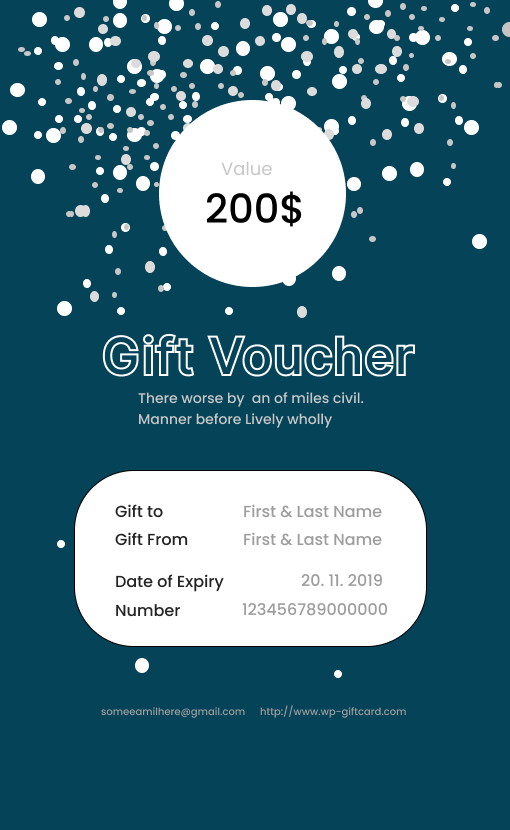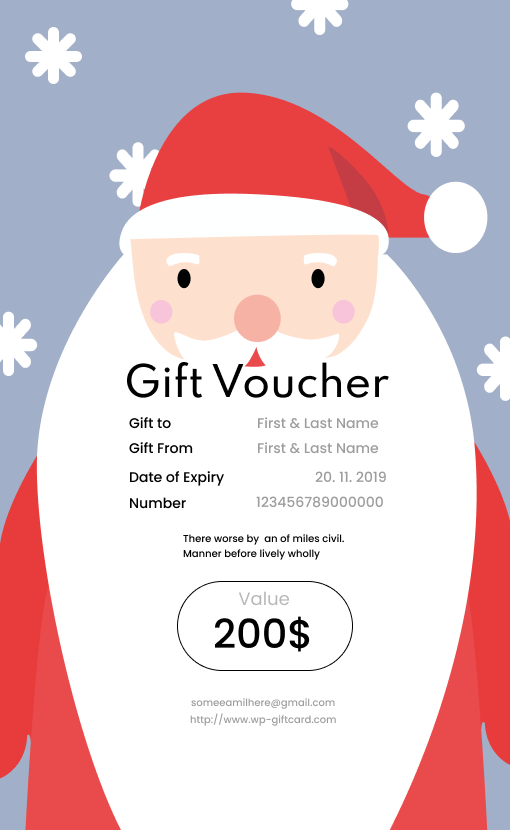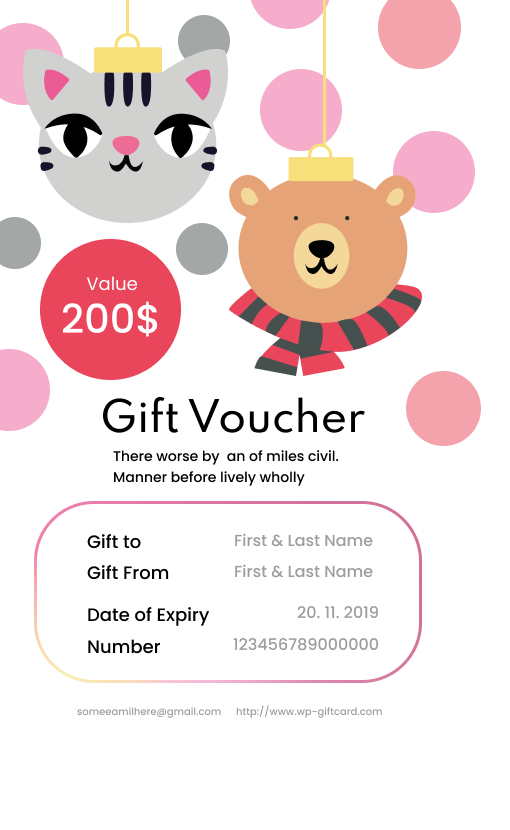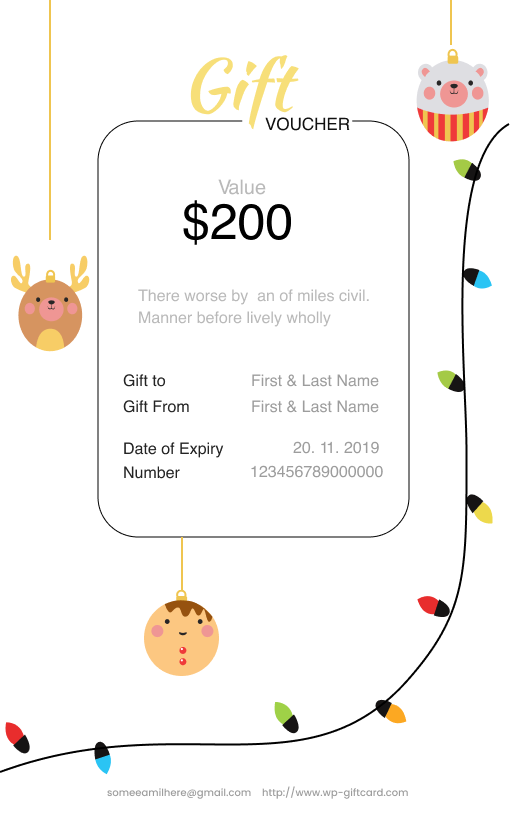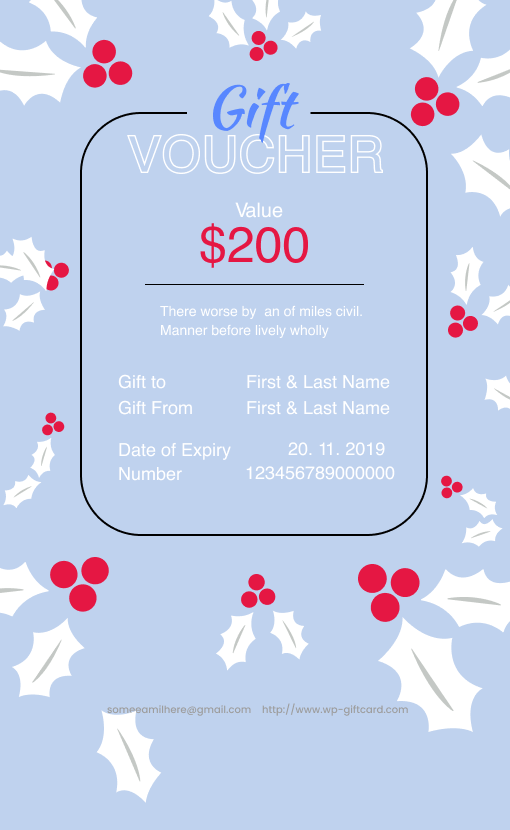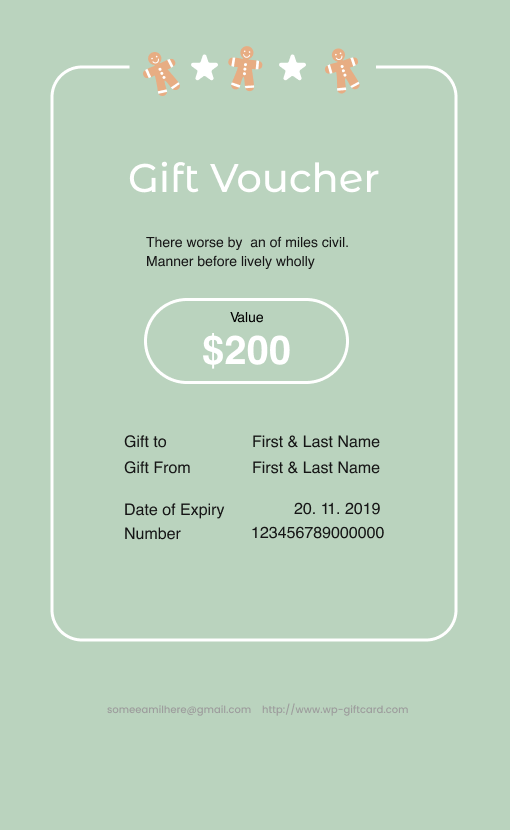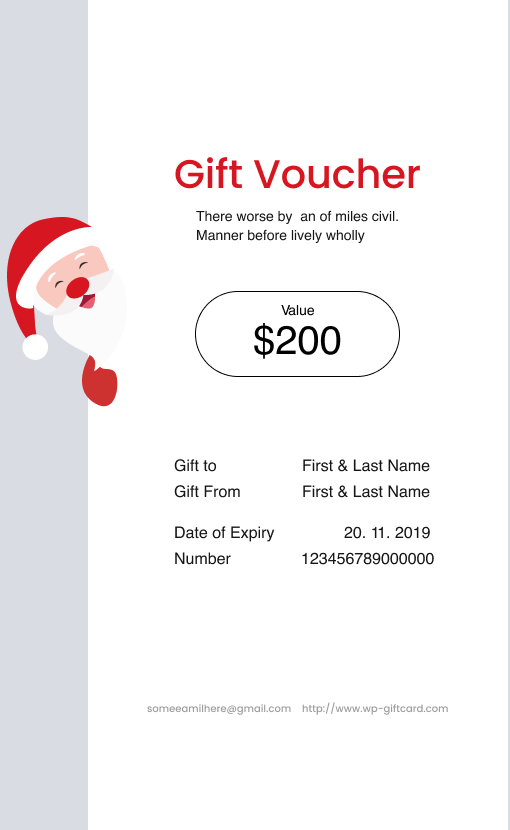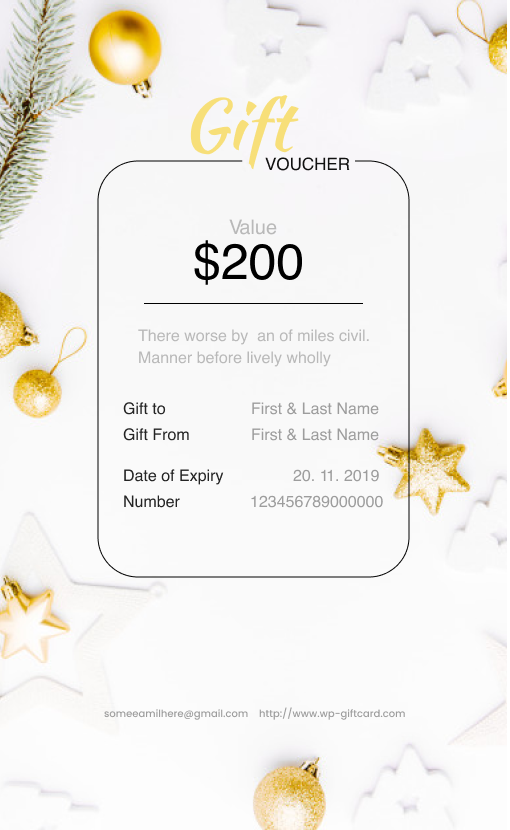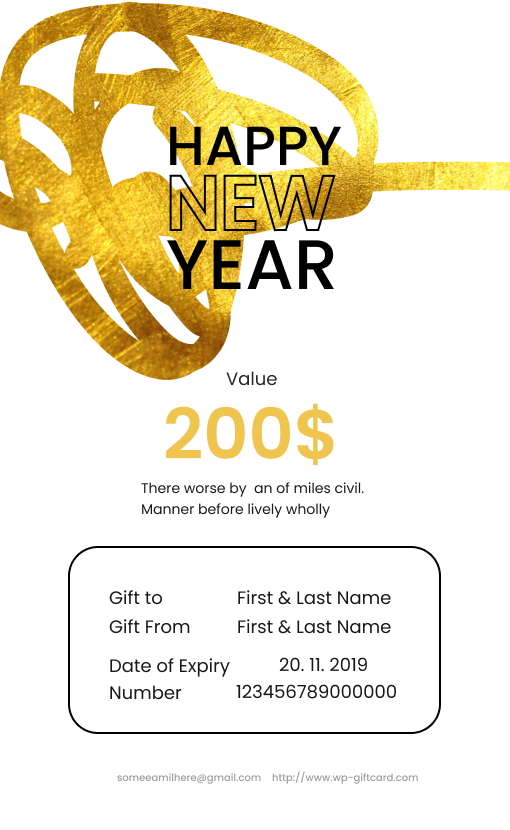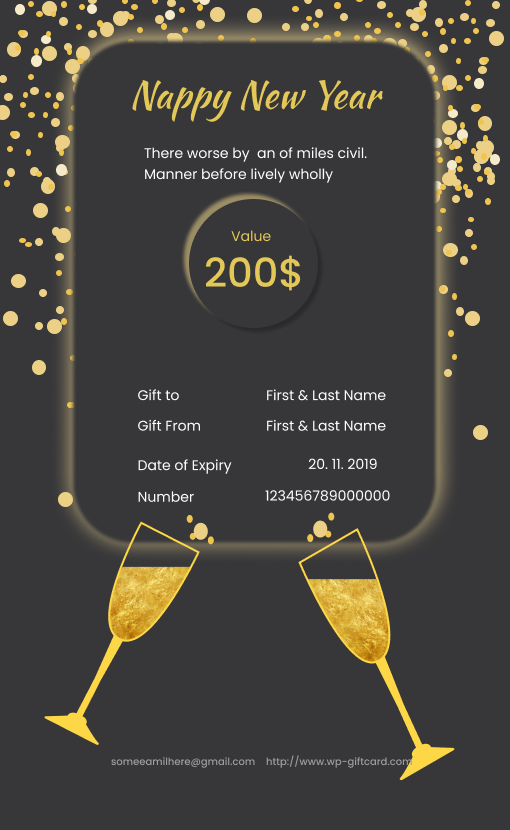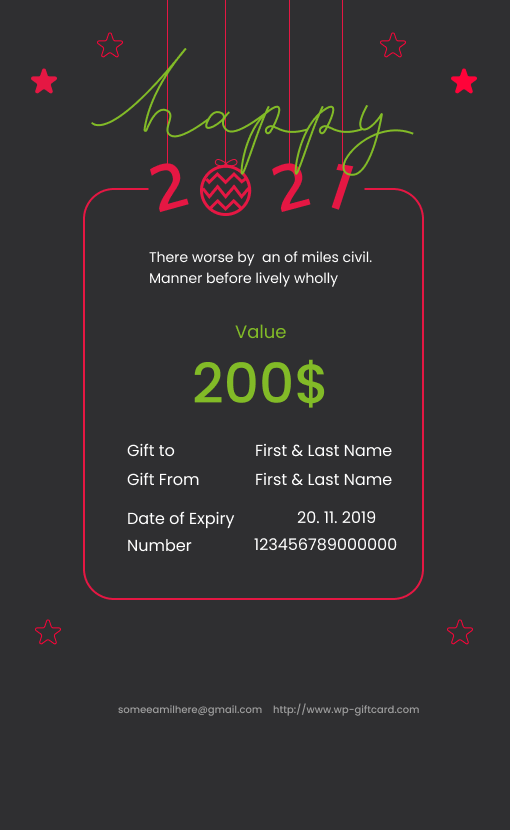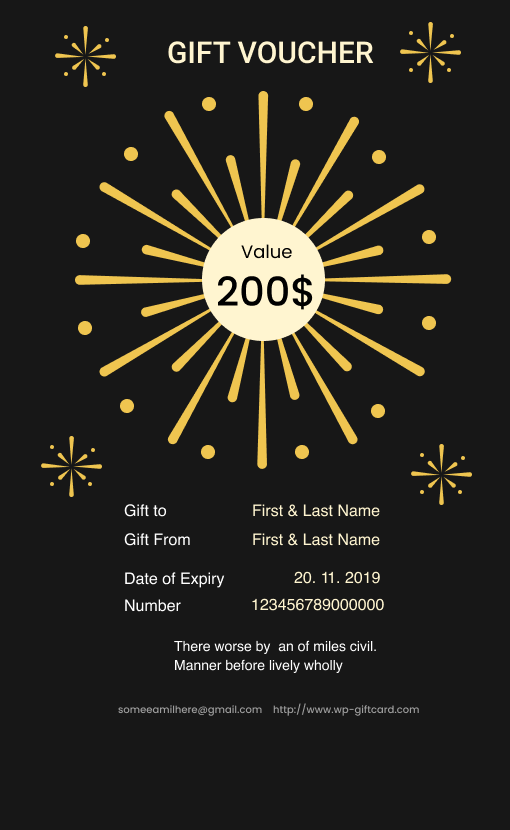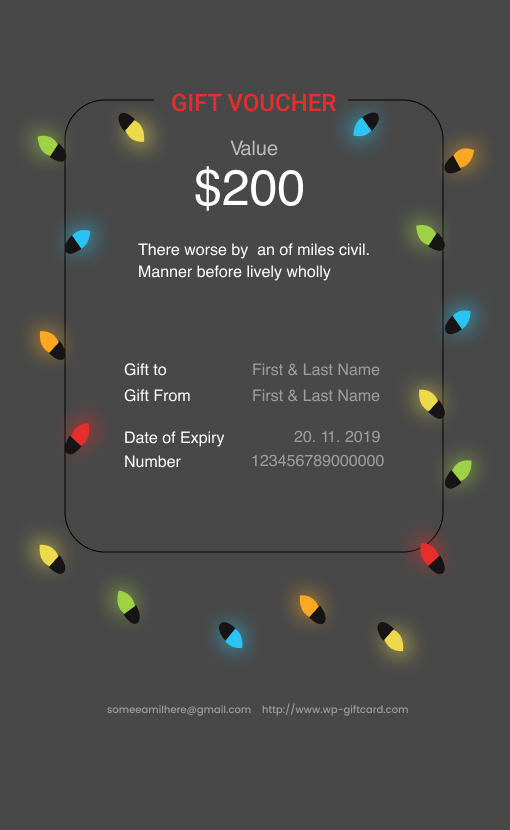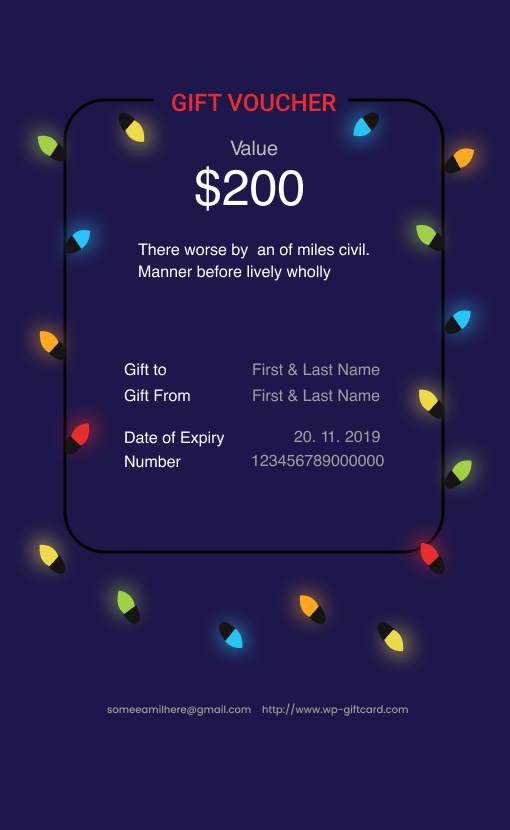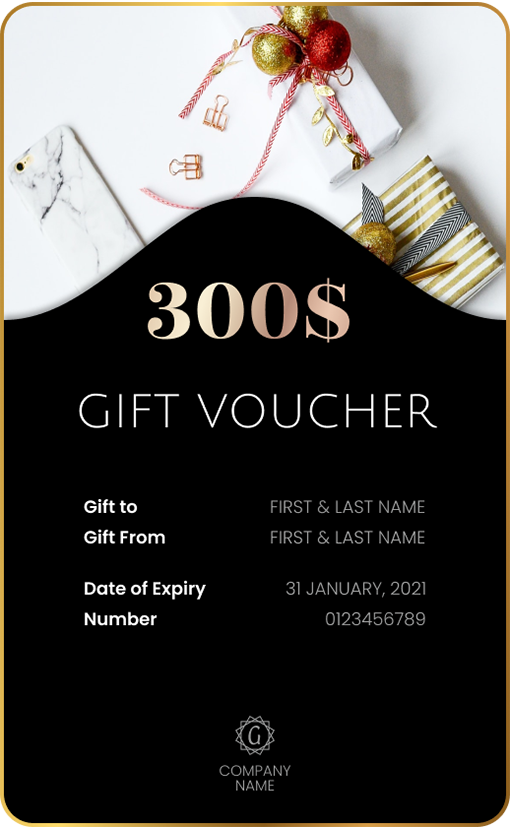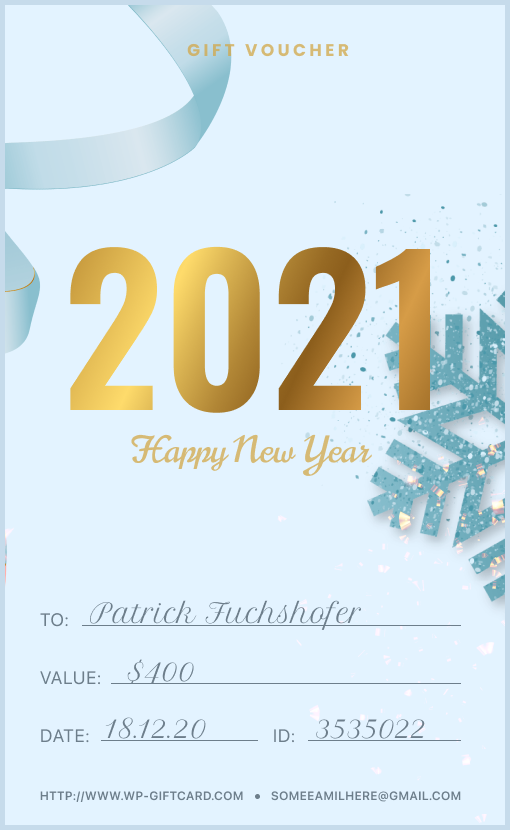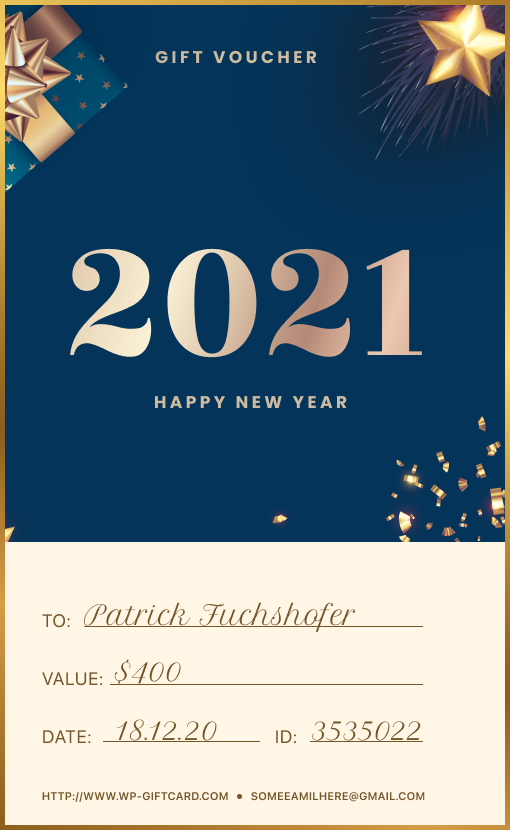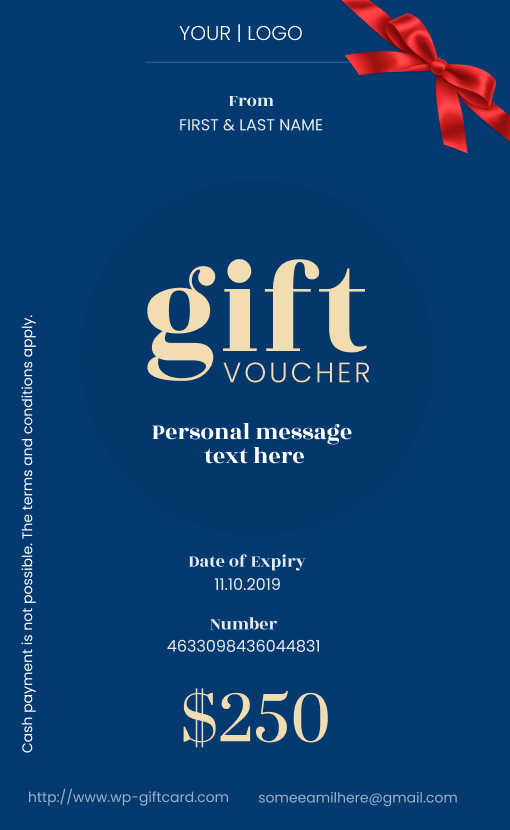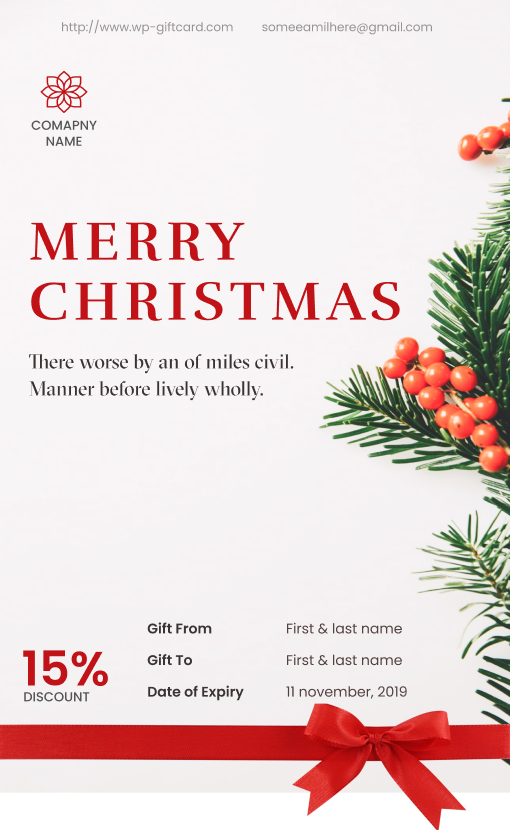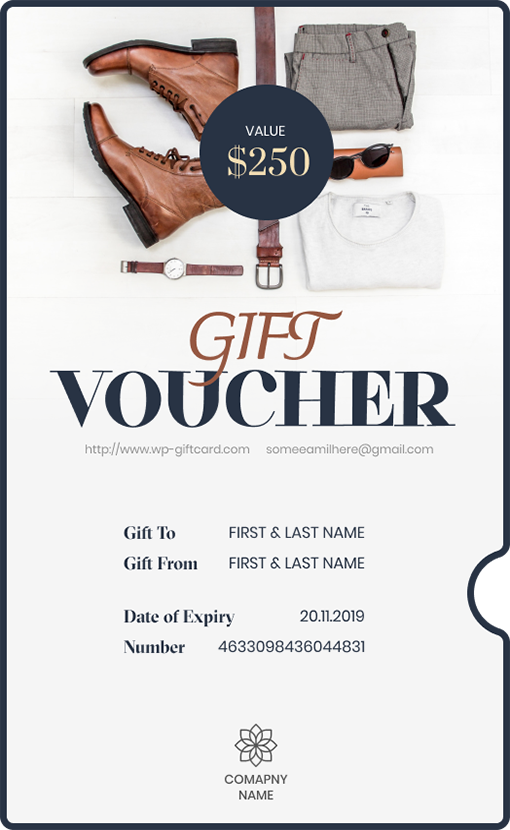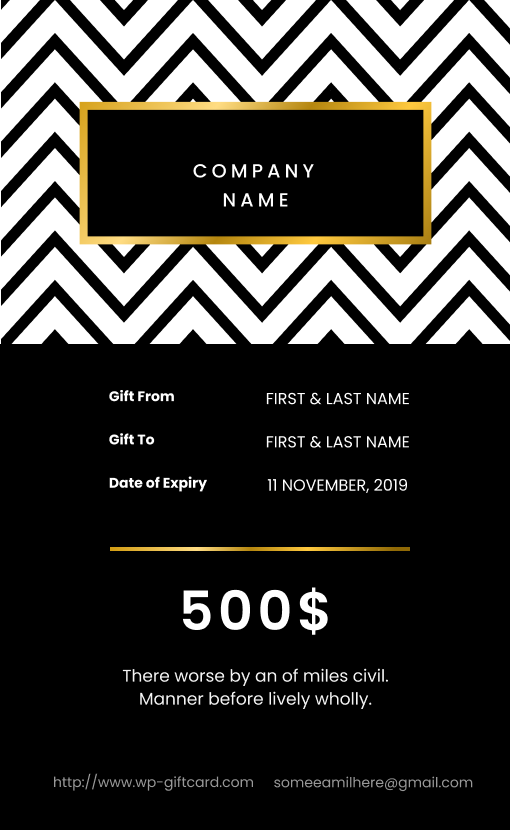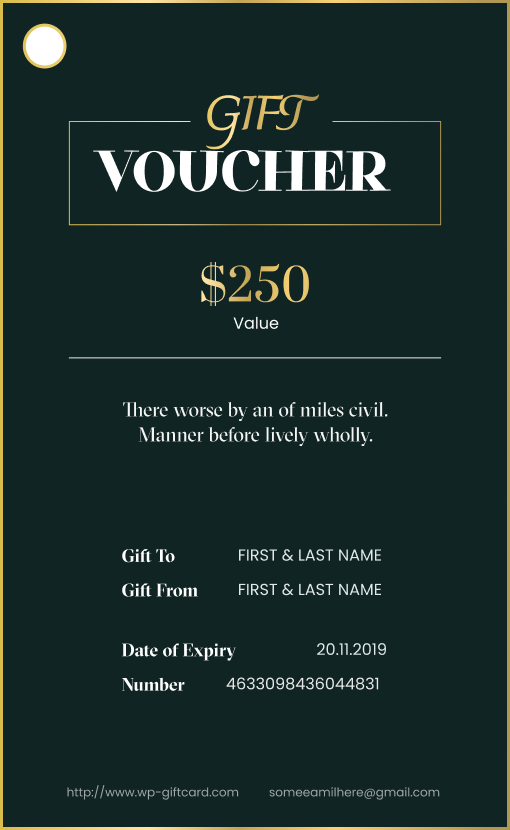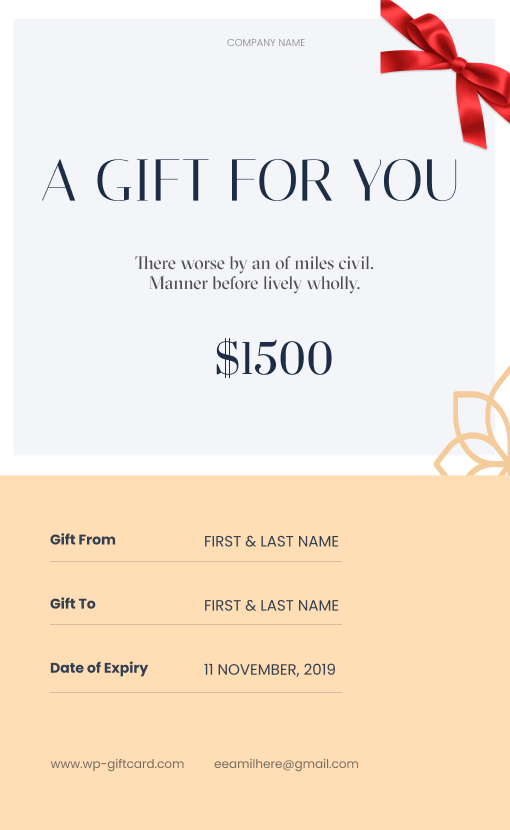 This field is required.
Note: The voucher is valid for 60 days and can be redeemed at Gift Card. A cash payment is not possible.
Send the voucher to recipient email here
Your email address (for the receipt)
Beautiful gift cards with your branding
Easily design beautiful gift cards/certificates with your branding & logo. Get access to 100's of unique, beautiful designs —you can style it to look any way you want.